Rent a Car Fuengirola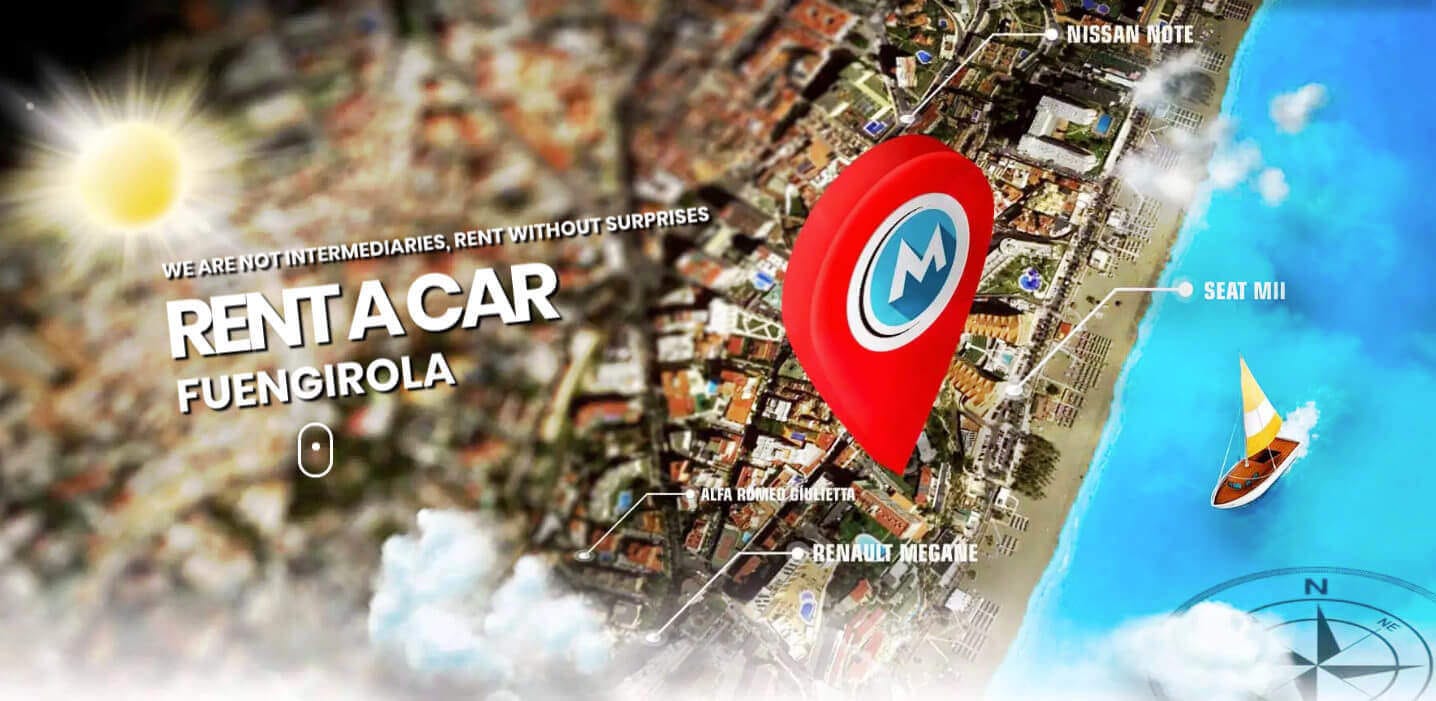 Explore Fuengirola: Your Perfect Car Rental Guide
Hey mate! Picture yourself driving down the picturesque coastline of Fuengirola, breathing in the fresh sea breeze, without a worry in the world. Sounds like a dream, right? Well, our "Rent a Car Fuengirola" guide is here to turn that dream into reality. Stick around, 'cause you won't want to miss this.
Rent Rent a Car Fuengirola
Address
Fuengirola, Málaga, España
Location Fees
Pick-Up:

23 EUR

Return:

23 EUR

Early Pick-Up:

0 EUR

Late Return:

0 EUR
Business Hours
Mondays:

08:00 - 20:00

Tuesdays:

08:00 - 20:00

Wednesdays:

08:00 - 20:00

Thursdays:

08:00 - 20:00

Fridays:

08:00 - 20:00

Saturdays:

08:00 - 20:00

Sundays:

08:00 - 20:00
Why Rent a Car in Fuengirola?
Whether you're a local seeking a weekend getaway or a tourist thirsty for adventure, Fuengirola offers a slice of Spanish paradise. From the Bioparc Fuengirola to the stunning Castillo Sohail, there's no shortage of places to explore. And what better way to do so than in the comfort of your own rental car?
With "Rent a Car Fuengirola", you gain the flexibility and convenience to travel at your own pace, unshackled by the constraints of public transport. It's like being the captain of your own ship, or in this case, the driver of your own car!
The Art of Car Hire in Fuengirola
Now, you're probably thinking, "I'm all set for adventure, but where do I start with car hire in Fuengirola?" Well, you're in luck! Car hire in Fuengirola is as easy as ordering a cuppa tea, and we're here to walk you through it.
First, you've got to decide on the type of car that suits your needs. Travelling with family or a large group? Consider a spacious SUV. Cruising with your significant other? A compact car might be just the ticket. Remember, the right car can make all the difference to your journey.
Next, make sure to book your rental car in advance. This not only ensures that you get the best rates but also guarantees that your preferred vehicle is available when you need it. Trust us, nothing kills the holiday vibe faster than last-minute hiccups!
Locating Rental Car Services in Fuengirola
Finding a "rental car Fuengirola" service isn't as daunting as it sounds. In fact, Fuengirola brims with reputable car rental services ready to cater to your every need. From online booking platforms to local rental agencies, the options are plentiful.
Consider a "car rental near Fuengirola" if you're staying outside the city centre. These services often offer competitive rates and a diverse range of vehicles. Plus, you might stumble upon some hidden gems in the less touristy areas!
Wrapping it up
Our "Rent a Car Fuengirola" guide aims to make your car rental journey as smooth as possible. Remember, the open road waits for no one. So grab the wheel and get ready to create unforgettable memories in Fuengirola.
To sum it up, there's an old saying in Fuengirola that goes: "Life is too short for bad journeys." So why not make the most of your time and explore Fuengirola with a rental car? After all, isn't that what unforgettable holidays are made of?
Stay tuned for our next blog post where we'll be diving deeper into the best scenic routes and secret hideaways in and around Fuengirola. 'Till then, safe travels and cheers!
See you in the next adventure!
Don't waste time, secure your Car Hire Málaga Airport and embark on a memorable journey!
Make the most of your travel plans by reserving your Car Hire Málaga Airport with us today. Our reliable service, conveniently located at Car Hire Málaga Airport, ensures a seamless start to your journey. Don't delay – secure your transportation now and embark on an unforgettable adventure, exploring the captivating attractions of Málaga with ease and convenience.