Rent a Seat León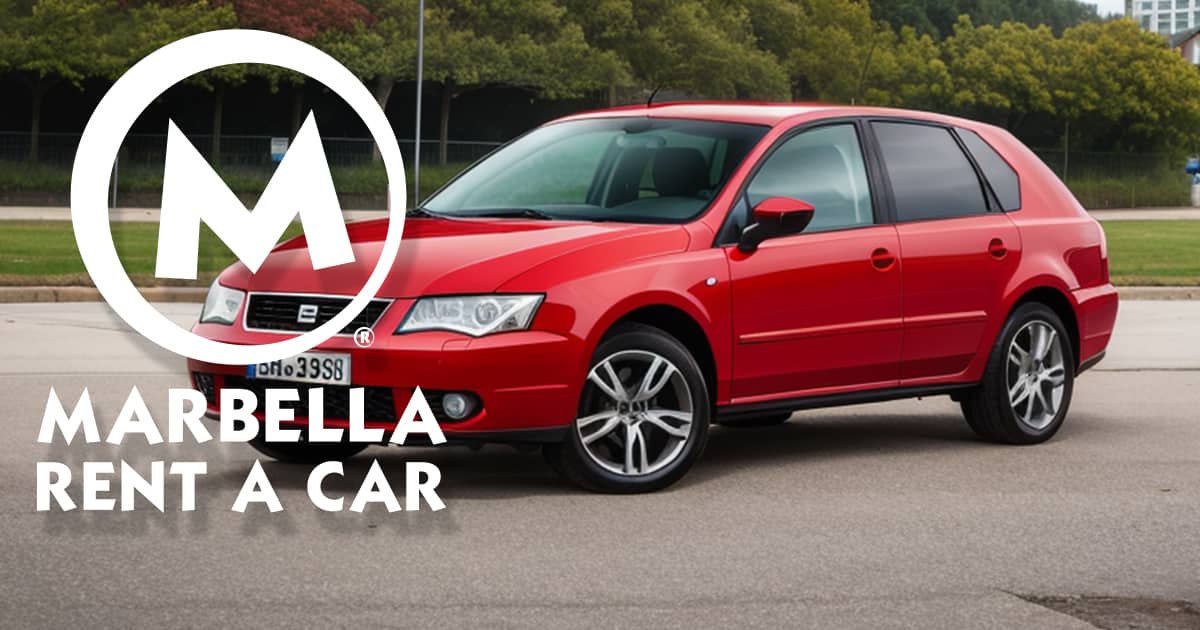 Your Dream Journey Begins With Renting a Seat León
Rent a Seat León, they say, and you're halfway to experiencing the essence of Málaga. There's a special kind of freedom that comes with driving a car that's both stylish and robust on the sun-kissed roads of this vibrant city. And not just any car – a Seat León, a car that embodies the very spirit of Spain, combining performance and comfort to make your journey truly unforgettable.
ABS
Air Bags
Air Conditioner
Central lock
HD Audio System
Power steering
When you choose MarbellaRentaCar, you can be confident that you are receiving a direct and personalized car rental service in Malaga. We pride ourselves on our dedication to customer satisfaction and our commitment to offering transparent pricing. We believe that renting a car should be a stress-free experience, and we strive to make the process as smooth as possible for our customers. From our airport pickup and drop-off service to our 24/7 customer support, we are here to assist you every step of the way. With MarbellaRentaCar, you can enjoy the convenience and flexibility of having your own rental car while exploring the beautiful sights and attractions of Malaga and the surrounding areas.
Whisk Away with the Spanish Sun
Picture this: The sun is shining, the road ahead is clear and in your hands, you feel the smooth steering of a splendid car. That, my friend, is the sensation of driving a Seat León in the picturesque locales of Málaga.
You might be wondering, why specifically a Seat León? Well, stick around, and I'll spill the beans on why this Spanish beauty is your ideal companion for exploring Marbella and beyond.
What's the Fuss About Seat León?
Now, why is this humble chap a crowd puller when it comes to car rentals?
Well, the Seat León combines style, comfort and performance in a compact package. Perfect for both city trips and coastal drives, it's got the right amount of zip to it, without burning a hole in your pocket.
Believe me, when it comes to reliability, nothing beats this Spaniard. Plus, with its spacious boot, you can pack in your entire holiday gear, and still have space for those impromptu souvenirs!
How Can You Hire a Rent a Seat León?
So, the question is, how does one secure a Seat León rental in Málaga? My mate, don't you worry! I've got all the insider info right here.
At Marbella Rent a Car, they've simplified the process, so you'll be on the road before you can say "paella". Whether you're picking up from the airport or your hotel, they'll ensure a smooth handover.
The best part? They provide 24/7 assistance, so if you've got a flat tyre at midnight or you're lost in the backstreets of Mijas, they've got your back.
Why Choose Marbella Rent a Car?
The first rule of travelling: Always trust a local. And Marbella Rent a Car, they know their stuff. Born and bred in Málaga, they're your go-to for car hire.
The team is super friendly and helpful, ensuring you're comfortable before hitting the road. And that's not all; they've got the best prices in town and great offers, so you can save up for that flamenco night you've been dreaming about.
Secure a Seat León Rental Today!
What are you waiting for? It's time to feel the wind in your hair, the sun on your skin, and the joy of exploring Málaga in your very own Seat León. Don't just take my word for it, though; secure a Seat León rental and discover the magic yourself.
Remember, it's not just about the destination, but also the journey. And there's no better way to enjoy the journey than in a Seat León from Marbella Rent a Car. It's not just a car rental; it's the first step in your Spanish adventure.
So, are you ready to drive away in a Seat León and make unforgettable memories? I bet you are! Enjoy the ride, and remember, sometimes it's the detours that make the journey worthwhile. Happy travels!
Don't miss out, book your car hire now!
Seeking a smooth travel experience? Act now and reserve your car with us today. Our reliable Car Hire in Malaga service ensures a seamless transition from airport to destination. Don't miss out on the convenience and comfort we offer.