Rent a Ford KA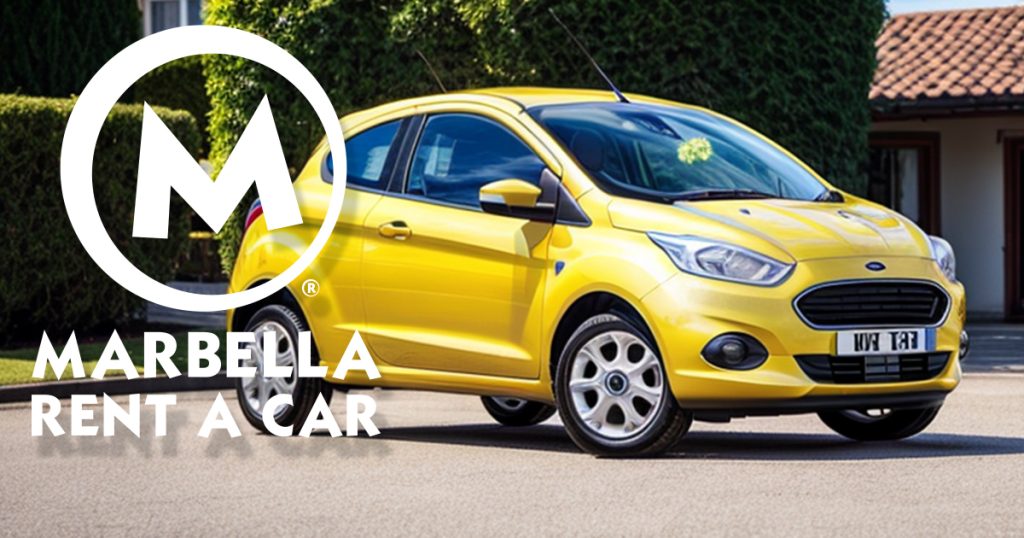 Your Ultimate Guide to Rent a Ford KA in Marbella
If you ever fancied a car hire in Málaga and wondered, "Where can I rent a Ford KA?" look no further! The team here at Marbella Rent a Car has got your back! Trust me, this little guide will be your new best friend.
ABS
Air Bags
Air Conditioner
Central lock
HD Audio System
Power steering
At MarbellaRentaCar, we believe in providing our customers with the highest level of service and convenience. With our direct car rental services in Malaga and no intermediary costs, you can enjoy a stress-free rental experience.

Plus, with our flexible rental policies and additional services, such as unlimited mileage and additional drivers, we strive to make your trip to the Costa del Sol as comfortable and enjoyable as possible.
What Makes Ford KA Special?
Let's chat about the Ford KA, a car I personally adore. It's got this compact, cute look but don't be fooled, this cheeky little number packs a punch when it comes to performance. It's absolutely ideal for cruising along the Costa del Sol or navigating the narrow streets of Marbella. Plus, its efficient fuel consumption makes it a popular choice amongst our environmentally-conscious drivers!
Why Rent a Ford KA?
"OK, so why rent a Ford KA?" I hear you ask. Well, let me tell you, besides the charm and performance, this car has a certain 'je ne sais quoi' that turns heads. It's just the right size for parking in the town, but spacious enough to accommodate your shopping spree bags from Puerto Banús.
How to Hire a Ford KA
Now that I've convinced you to hire a Ford KA (wink!), let's chat about the process. Here at Marbella Rent a Car, we've streamlined everything to ensure a hassle-free experience. You can book online or visit our office in person. Just remember to bring along your driving licence and ID. We'll handle the rest!
Secure a Ford KA Rental – The Benefits
Securing a Ford KA rental is not only about driving a stylish car. It's about experiencing Málaga in a new way. Plus, you'll get to enjoy our top-notch customer service. We've got a friendly bunch here, always ready to help with a smile. And hey, if you're lucky, you might even get to meet our office dog, Bruno!
Practical Tips for Your Ford KA Rental
Here's something from my personal experience – when you get the car, take a moment to familiarise yourself with it. Check out the controls, adjust the mirrors, get comfortable. It makes a big difference. And, if you're not sure about something, just ask. We're here to help!
Why Choose Marbella Rent a Car?
Our mission is to make your car hire Rent a Ford KA experience as smooth as a Spanish flan. We offer transparent pricing (no hidden fees, promise!), flexible pick-up and drop-off times, and quality vehicles.
And remember, we're not just a business. We're a family-owned company and we pride ourselves on our personal touch. So, when you hire a Ford KA with us, you're not just getting a car – you're getting the full Marbella Rent a Car experience.
Book Your Ford KA Today!
So, there you have it. Everything you need to know about how to rent a Ford KA in Marbella. It's more than just a rental, it's an experience, an adventure waiting to happen. Now the only question is, when are you going to start your journey?
Ready to make the leap? Click here to book your Ford KA now. You won't regret it, that's for sure!
So, stick around for more tips and guides like this one. And remember, the road to adventure in Málaga is always open with a Ford KA from Marbella Rent a Car.
Phew, that was a lot, wasn't it? But then again, when it comes to car hire in Málaga, there's always more to learn, more to explore, and more to experience. And hey, if you're ever in doubt, just remember: You've got a friend at Marbella Rent a Car!